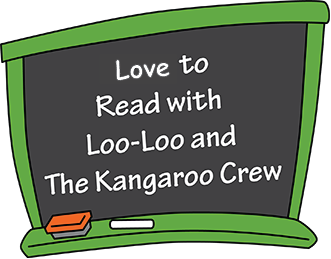 The Kangaroo Crew Games Foster Academic Growth


Our products are designed to be fun and exciting, while instilling confidence in young children as they begin to read. They are created based on thorough testing and observations about the way children absorb new material using today's ever evolving technology. Our games are clear and effective, which assists educators in implementing successful academic methods. They inspire children to recognize what they see and hear, encouraging the motivation to continue to engage in a fun experience!

The Kangaroo Crew utilizes the modern technology to deliver feelings of accomplishment and curiosity that complement the classroom environment. By creating an environment of entertainment and enthusiasm, our products instill positive reinforcement to guide children in making correct responses. Because students experience success with our activities, they are motivated to want to read more. Educators will soon find that Kangaroo Crew students are excited and eager to participate in the classroom experience.


Children Explore and Interact with Graphics and Sounds in each of our Games


Loo-Loo's Alphabet Game gives preschool readers the chance to practice a basic understanding of letter-shape relationships, which is also applicable for students who need to know English as a second language. Every letter and their corresponding objects are clickable and also reads aloud. By clicking on the screen, children see, hear, and interact with the letters of the alphabet, facilitating the recognition of the shapes of each letter. This helps young children develop meaningful associations with the letters to effortlessly commit them to memory. The experience of hearing, speaking and recognizing familiar shapes cultivates inquisitiveness, encouraging children to continue further into the alphabet. After playing our games, children are excited about being able to retain information in a fun way!


Our Games Blend Multi-Sensory Techniques into Fun Activities that Kids LOVE!

Click Here – To Find out How to Provide the Best Possible Education for Children
Click Here – For Preschool Teaching and Learning Standards for Educators